50 Percent Gain on Winter Trade! Another Successful Demonstration of PMA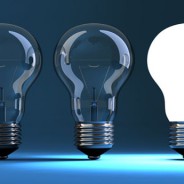 Not to sound like an infomercial, but PMA-NT and the analytical power at All Energy Consulting can find winning trades for you.   If I cannot persuade you to at least view PMA-NT with 3 correct calls in a row you are probably set in your ways and I wish you much trading success (Summer, Winter 1, Winter 2) .   I did make two trade suggestions last call – Another 30% return in Month Time? – Next Trade De Jour.  One of the trades did lose money, but only 4% as the heat rates in ERCOT-North held up in the financial markets.  I believe the cash market still has a chance to show the trade was fundamentally sound.   However, our other call buying the March AD-HUB minus NYJ On-peak spread is up over 50%.   At the end of November, we noted the spread at $-23/MWh and we believed it should be closer to $-12/MWh.  I suggest you close the position as the current spread ($-11.53/MWh – 1/12/15)  is  now smaller than the base run.
I do hope power traders are being successful as the power trading world has taken a huge hit over the last two years.   The backbone of PMA-NT is designed for power trading.  However the market has been somewhat skeptical about the analytical capabilities of PMA-NT.  We presented these calls using the PMA-NT models along with our analytical capabilities and power market expertise to find these trade calls.  Every day the default model runs over 5000 potential trade idea – as the model runs the entire N. America plus 5 scenarios for 3 years.  We realize, with the power traders exiting the market, the liquidity has dropped. Therefore, our focus for trading is now no longer than 1 season out.  The powerful trade screeners can quickly identify potential future dislocation – then we can process those trade ideas through our 60+ scenarios plus our historical screeners to quantify the risk reward profile of these trades.   Adding your expertise in the market will only make these trades even better.
The recommended trades we discussed are focused in the region in which we have the most understanding.  However, PMA-NT is designed for ultimate customization.  We can incorporate your expertise along with the platform and our analytical capabilities to produce a selection of winning trades.   If you haven't been making 20-30+% every season, it is time to give PMA-NT a chance.
For those not trading, but owning an asset or an end-user buying power – PMA-NT can be customized for you so you can comprehend and quantify your market risk.   Given our models are so accurate for trading, they can surely be used to assist you in understanding your weather risk to your natural gas price risk. PMA-NT can enable you to better plan and budget and potentially be incorporated into a hedging strategy.  At AEC, we have the capability to review all your power contracting options and select or design the perfect contract, which balances your energy and budgeting concerns.   Please do call and I will personally make sure we offer the insight to make you successful – 614-356-0484.
We are here for your success.
Your Energy Analyst Looking Out for You,
David
David K. Bellman
Founder/Principal
All Energy Consulting LLC- "Adding insights to the energy markets for your success."
614-356-0484
[email protected]
@AECDKB