Capacity Market and Updated Performance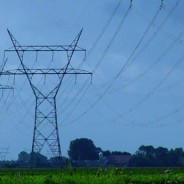 For our followers, we have a link to our complete thought piece published in Public Utilities Fortnightly – February 2015 Click Here.   In this article, we examined the capacity market.   For those tired of all the numbers I present, this piece is focused on explaining and presenting a concern with the latest adaption of capacity markets.   There are limited numbers in this discussion.   This is not an anti-capacity market article – nor is it a very supportive article on where the capacity market is going.  The major underlying concern is we are developing a market with limited downside for participants, but leaving major upside to them.  If this is the case then why not consider re-regulation.  Please enjoy the thought piece and I look forward to your feedback.
On another note we have updated the results of our December trade strategy screener – click here to see the results.   The amazing performance continues with the December strategy producing the most calls and all but one lost money (Sell March NYJ On-peak 2015).   The one that lost probably would not have been suggested if we applied one more layer of analysis – see below figure.   Using a historical screener and running our weather risk of last year, we see the risk was likely too great to put a NYJ ON-Peak March sell.
Click Image to Zoom In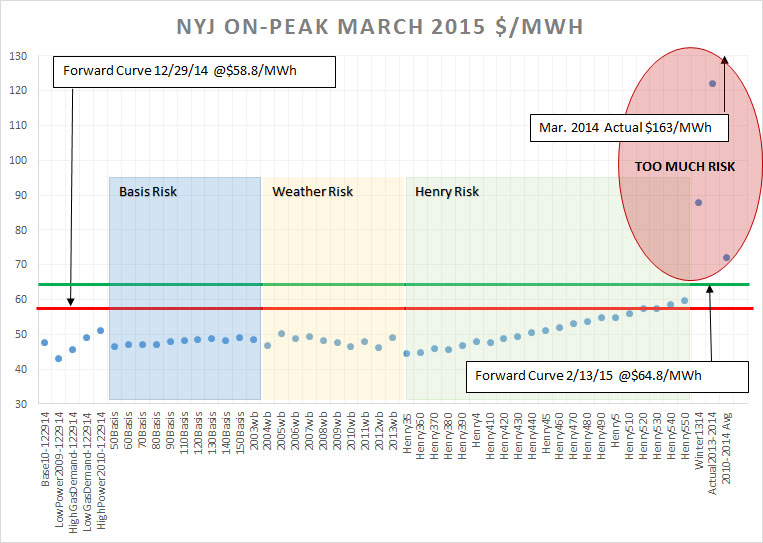 We will continue to show and track the performance of the model in the pdf.   Our clients were presented the strategy two weeks ago.   This time the model only has two recommendations for April.
We realize this platform can be used beyond enriching power traders so we have expanded our offering to help End Users evaluate their power purchase.   Please review our presentation that shows how All Energy Consulting can help End Users navigate the complexity of the power markets.   No other energy management nor energy providers offer such in-depth analytical capability to let you know what impacts particular events may have to the power markets.  We can really quantify the future power market risk to help you make an informed decision.  This is a state of the art dispatch model with in-depth industry experience applied not just some historical price analysis typically done for the sector.  We will collaborate with you to create an optimal strategy balancing your budget and energy needs.
Please help us help you!   Call now before it is too late 614-356-0484.
Your Trying to Help You Energy Analyst,
David
David K. Bellman
Founder/Principal
All Energy Consulting LLC- "Adding insights to the energy markets for your success."
614-356-0484
[email protected]
@AECDKB