Whitepaper – Key Pieces to Modeling Power Effectively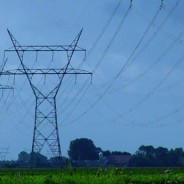 As noted in the beginning of the year for 2015, we will work on producing a clear message to our readers, clients, and prospective clients about our commitments and value proposition.   We are committed to adding insights to energy markets for your success – today and for years to come.
As part of the commitment, we begin with knowledge sharing by introducing a whitepaper on power modeling.   Understanding the key pieces of modeling power will allow you to begin your endeavor in this challenging but very rewarding effort.  This whitepaper will outline the areas of focus and also make a few high level points.  We hope this will help you in your efforts, and as always, we hope you consider All Energy Consulting as an option for assisting in implementation or potentially using our PMA platform as an introduction into your power modeling efforts.
Please Click Here to Download the Whitepaper – Key Pieces to Modeling Power Effectively
AEC realizes you have many options in the markets when it comes to energy consultants.   I want to state now – no other consulting company will be more committed to sharing knowledge – not just information – for your success than All Energy Consulting.   We are not hesitant to empower you and your team to the point where our consulting role may be limited  in the future – we treat this as a success.
Your Very Willing to Share Energy Analyst,
David
David K. Bellman
Founder/Principal
All Energy Consulting LLC- "Adding insights to the energy markets for your success."
614-356-0484
[email protected]
@AECDKB