Ethane Favored Status – another convergence to power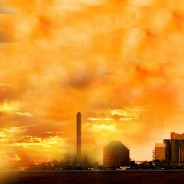 I have had many responses to my previous article Splitting the Profit – Condensate Splitter Under Pressure.   Let me clarify some of my points and highlight some valid feedback.
US ethylene production is mainly from ethane, whereas the rest of the world is Naphtha.  However, the point I was trying to extend is the rest of the world may very well also move to more ethane, as I believe ethane exports are viable via ships that carry ethylene – see below.  This puts more pressure on Naphtha pricing as the rest of the world can eventually shift to ethane if Naphtha pricing is not in balance with ethane.   In addition, given the expansion of ethane crackers in the US, this may very well put pressure on ethylene cracking margins which then translates to feedstock such as Naphtha.
In summary, my main concern being expressed in the original article are those investing in condensate splitters, in hopes of mitigating the condensate discount, may just be shifting their concerns to Naphtha discounts.   As noted previously I believe there is room for condensate refineries.   I have been working on one that just needs funding.  As with many things, in order to make money you need money.   This is a refurbishment for an existing condensate refinery with a cost range between $400-600 million.  I can supply more information just send me an email [email protected].
I certainly was not trying to completely solve the ethane issues in the previous article.  There is no doubt ethane problems are real and will be very challenging, particularly the next few years as many projects are still in permitting phase.   Based on the available information, I believe exporting ethane is the way to balance the market in the meantime.   As noted above, one could use ethylene carriers to transport ethane.   Ethane can potentially be the "bridge" fuel for locations requiring power, but without the required scale of LNG.  There are several engine manufacturers working to be able to use higher and higher content of ethane.  Ethane use for power generation can easily be converted to LNG when the required scale is reached.  In the meantime, regions burning oil (many outside US) can look to this economical and viable alternative to oil.  With ethane flexibility to be used in petrochemical and power generation, ethane may actually end up being a favorite child from a step child as I alluded to in the first article.
All fuels ultimately lead to power.   Building up the energy foundation from power makes sure all things are tied together.   Many consulting companies are driven from the Oil & Gas side of the analysis as more revenue comes from those industries, but at All Energy Consulting we are driven through intellectual integrity.  We report to no shareholders and have no targeted mandates.
We wish you a Happy and Safe Thanksgiving.   Thank you so much for all of your support.
Your VERY Thankful Full Spectrum Energy Consultant,
David
David K. Bellman
All Energy Consulting LLC- "Independent analysis and opinions without a bias."
614-356-0484
[email protected]
@AECDKB
blog:  http://allenergyconsulting.com/blog/category/market-insights/
Sign Up to AEC Free Energy Market Insights Newsletter
"Pull a thread here and you'll find it's attached to the rest of the world."
Nadeem Aslam, The Wasted Vigil