Gas Basis Phenomenon – Million Dollar Plus Question Will it Go On?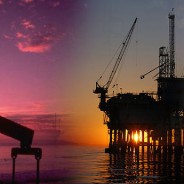 I am surprised not to hear more discussion on what I believe is one of the biggest market questions for both the natural gas and power markets in the US.   The gas basis (spread between the locational point and henry hub) in the Midwest has gone negative in June and has stayed that way.   In addition, the forward curves portray that outlook with the 2016 basis spread averaging a minus 40 cents for Dominion South Point.
Looking at the basis spread on a monthly level through time clearly shows historically the basis is a positive 30 cents with some extreme upside.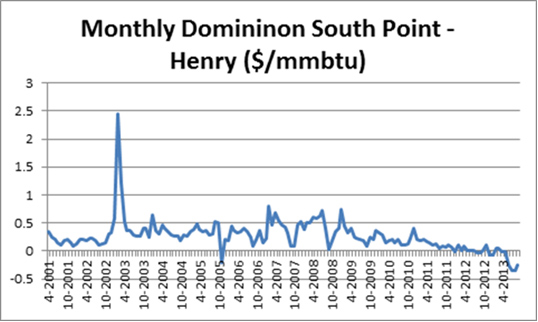 Viewing the spread on the daily basis shows the amazing change in June of this year.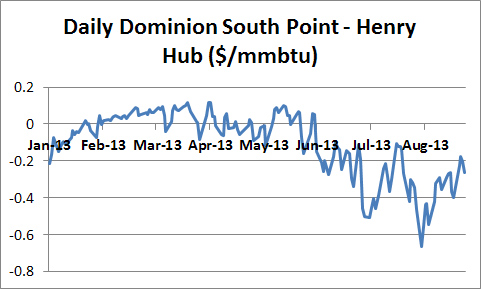 There is much significance to this paradigm shift.   Number one the coal competition lies in the Midwest not much in Texas.   Henry Hub is the most quoted and reference gas price, but with this shift a $4 henry is not the same impact as it was just a year back for coal to gas switching.   A years back you were talking a $4-4.5/mmbtu gas price to coal spread, now you are talking about $3.50-4/mmbtu.  As I have noted before moving into the sub $4 range the competition heats up.  Retirement and operational decisions of the coal plants in the Midwest becomes even more dire with such a negative basis outlook.
On a trading perspective, one can trade the basis.   Trading basis removes the guess work of where the macro supply/demand of natural gas is going.  In doing so, you somewhat mitigate some of the weather impacts.  Arbritrages like this don't come so often.   The shift in basis and the continuation has resulted from infrastructure and related issues.   Utica and Marcellus has clearly changed the dynamic of natural gas pricing in the US.  The million dollar plus question is how long can this persist.   Natural gas infrastructure development is rather quick compared to power development.  Right of ways issues can be mitigated by building right on top of the existing path ways.   Rates of returns can be captured with spreads such as a 40 cent differential to henry hub.   I am surprised how long the forward curve goes out with such a discount.  In fact the discount is seen every month even on the historically largest premium month February.  Perhaps the trade you should not leave on the table….
Your Energy Consultant looking for a few good clients – if you are interested, please call me,
614-356-0484