Environmental Goals: Is it to Save Lives?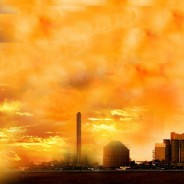 As I discussed in my previous blog on the issue with the EPA analysis on MATS / MACT , EPA's intent is good, but is it worth it given all the other issues.    The logic not only applies to EPA regulations but everything we want to do as a society.  I always made this argument with my friends and colleagues who are so passionate about global warming.   The resources and capital must be spent from somewhere.
The other important point to discuss is the objective.   What are the objectives?  Many of these passionate arguments conclude the objective is to save lives.   I always espoused if saving lives is your objective there are numerous issues with finite cost that can save lives now (e.g. clean water technology, vaccines, education, etc…).   I now have a perfect frame of reference to support my thesis.  Bill Gates philanthropic adventures show he has saved lives at cost of less than $5K per person.  Remember EPA analysis required $3-7 million dollars per life.   Think about some of the cost figures to mitigate carbon.  On a per life basis these numbers get very high and the returns are not likely seen till many years later.
A rationale argument, perhaps not too morally preferred, would be those lives are not likely related to you.   The low cost lifesaving methods are largely focused in the developing world region.  However at the same time the rationale used to promote many of the global climate concerns are from studies documenting the greatest harms will be in third world areas.
I don't have the answers, but I do know we have avoided talking about the objectives and the cost and the alternative use of capital and resources.   Unfortunately, I agree that an optimal decision in energy and/or environment will likely result in subpar results as the money will likely be spent frivolously in other areas.  However at some point, we can't all spend money frivolously/non-optimal.  We are seeing the result of this across the world as debt spending was an easy way to support frivolous/non-optimal spending.
I have developed many thought provoking concepts in various policy discussion.  Please do keep All Energy Consulting in mind for your consulting needs. Let us write you a proposal.
Your Energy Consultant,