Cross State Air Pollution Rule (CSAPR) – AKA Casper – Coal Unit Changes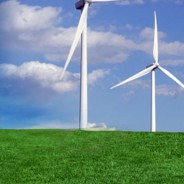 I have reviewed the EPA emissions data for 2011 and compared it with 2010.   There are many coal units who no longer are showing up in the list and/or are no longer emitting nearly as much.   This is a clear sign units are retiring, retrofitting, and/or installing control equipment.   I was able to identify a few units that have actually converted to gas.
Most of the time when I examined retrofitting a coal unit to burn gas, the economics have to be driven for grid stability and/or capacity purposes.  Converting the unit to burn gas typically leads to worse heat rate and coal units compared to combine cycles are already 30% less efficient.   Adding less efficiency will lead to having a very expensive peaker on the system.
If there is interest to mapping your system data to the latest EPA releases I do have a proven system to do this.   Please send me an email if your intersted in this.  I could save you much time and headache.
David
614-356-0484