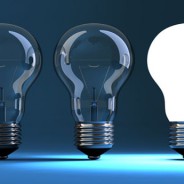 Demand Response (DR) & Demand Side Management (DSM) are very hot topics that are interrelated however was broken apart in the ScottMadden Energy Industry Update. The ScottMadden Energy Industry Update addresses the DR and DSM discussion,albeit with an unexpected slide on the nuclear power sector in between. There are not many insights to offer on nuclear, other than nuclear waste being very expensive for taxpayers and gas prices are impacting renewal of existing plants.   I can offer insights on DSM, particularly as it relates to the utility industry. I believe utilities can be, as effective if not more effective in DSM roles than third parties. It is just a matter of aligning the incentives for the utilities similar to the third parties. If this happens, I suspect many will be crying wolf.
I have spent time working in the DSM (DR and efficiency) space for utilities. Similar to the insights derived in my previous ScottMadden Energy Industry Update executive summary, the utilities need to change business model. This includes their approach to demand related options. Society and the commissions and are siding with the capability of efficiency programs due in part to some results coming from the western states energy intensity over time, but I believe that may be overly optimistic. I cautioned the extent of the results from the western states being translated to the rest of the country, as western states saw a migration of industry on which the rest are more dependent. In addition, the climate is more temperate in the west, which leads to the ability to be easily more efficient.   Energy intensity is not the best metric as it covers up the underlying changes and issues. DSM is a detailed process since it focuses in on what your customer uses energy for.  If your customer uses heat pumps to stay warm as their primary energy usage, implementing a large light bulb program will only get you so far compare to places like California.   Besides all that caution, DSM does have a place and the utilities can create a win-win situation. They just need to change the model.
All Energy Consulting has experience facilitating such a change to the model in the following roles:
Developing management understanding of the issues and the various strategies that could create a win-win situation
Working with the regulatory team and the commissions to make sure all parties understand that the win-win situation is being created
Assisting the modeling and planning groups to treat the DSM, not as a top layer input, rather more akin to a resource option
Third party facilitation has the following advantages:
Removes the emotional attachment of keeping the status quo
Allows people to take comfort in having someone to blame if something goes wrong
Removes fears that prevent many organizations from changing.
Stay tuned for more insights derived from ScottMadden review.
Please do consider All Energy Consulting for your consulting needs as I can help being the facilitator to change.
Your Energy DSM/DR Consultant,
614-356-0484