Customer Service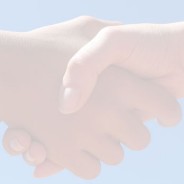 Because AEC's process and methodology can effectively replace a team of data research assistants, we run a flat organization. Every account is handled by an experienced analyst who is willing to work with you to jointly understand the volatile energy markets. When you call, your analyst will pick-up the phone to answer your questions.
Commitment to our clients:
To deliver on time and within budget

Directly connected to senior analyst when you call not an operator or inexperienced analyst.

Answer all your questions, but also answers to questions you should ask.